Bianca Huynen
Business Manager
Bachelor of Communication (BC)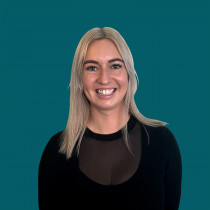 Bianca joined us here at Willis Street Physiotherapy back in 2014 after completing her Communication Degree at Massey University, majoring in public relations. She spent some time during her studies working for the New Zealand Defence Force communications department.
Since joining Willis Street Bianca has continued to develop her communication and marketing skills and recently completed a Women in Leadership Development Programme through Victoria University.
Growing up as a competitive swimmer presented many opportunities to travel both within New Zealand and abroad. Surf lifesaving, gym, Pilates and netball are a few of her other favourite sporting pastimes.
Bianca loves to travel and would love to increase the number of stamps in her passport and experience more different cultures and customs all around the world.