Rose Hodgkins
Physiotherapist
Available at Central Wellington Clinic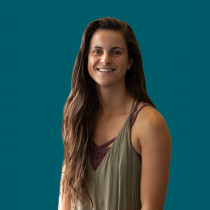 Rose graduated in 2014 from Bournemouth University in the U.K. with a first-class honours degree in Physiotherapy. Since then, she gained a variety of experience whilst working for a major trauma centre in Bristol and private practice here in New Zealand.
Rose has invaluable experience rehabilitating complex orthopaedic trauma patients, MSK injuries, as well as experience working with stroke and amputee patients. Alongside this role Rose also worked privately in hydrotherapy, providing programmes for patients recovering from acute injuries and long term conditions.
Rose is passionate about providing holistic care and supporting people through their recovery. She draws on a number of skills to accurately assess and provide evidence-based treatments including exercise prescription, postural advice, manual therapy and education, always working collaboratively with you to achieve your goals.
Outside of work Rose is a keen tramper, tennis player and skier! Having recently moved from Queenstown she is keen to explore what Wellington has to offer.