Bridget Watson
Physiotherapist
Available at Central Wellington Clinic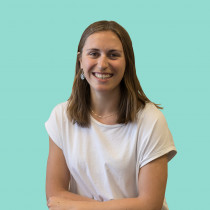 BRIDGET'S TREATMENT SKILLS INCLUDE
Acute musculoskeletal injury diagnosis
Bridget graduated from the University of Otago with a Bachelor of Physiotherapy (Distinction) in 2018.
Her particular physiotherapy interests include pain management, education, and finding the best communication with her patients to create functional goals with them. Bridget is a trained yoga instructor and thoroughly enjoys taking small classes at Willis Street Clinic. In her spare time, she likes to have a few laughs with her friends and family, enjoy the sun, and go running
Bridget is very passionate about making a difference, both with individuals and the wider community.