Maarama Davis
Physiotherapy Manager
BPhty, BPhEd, DipMT, MPNZ, NZRP
Available at Central Wellington Clinic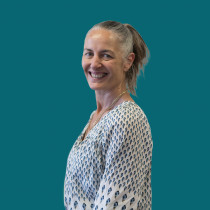 Maarama graduated from Otago University in 1988 with a Bachelors in Physical Education. Contracted out, as a Health & Fitness consultant for the Corporate Industry, and as Manager/Personal Trainer in Gym Training facilities within Wellington.
She returned to Otago University and graduated with a Bachelor's degree in Physiotherapy in 1995.
Maarama has had a long association with Brian Mulligan who developed the world renowned "Mulligan Concept", working alongside him in his practise for eight years and is a certified Mulligan practioner.
Maarama has over 20 years experience and excellent assessment skills in the management of musculoskeletal pain, muscle imbalance and biomechanical dysfunctions, with specific exercises and rehabilitation in the treatment of a wide variety of injuries.
Treatment techniques utilising mobilisation with movement, mobilisation, manipulation, soft tissue release, acupuncture and trigger needle point release.
She is fitness focused having completed triathlons, marathons and other endurance type events including the two day Coast to Coast.
Maarama was the team physiotherapist for the Wellington Women's Rugby representative side from 2001-2006 and New Zealand Men's Hockey from 2002-2005.