Juliette Dowland
Physiotherapist
Available at our Central Wellington Clinic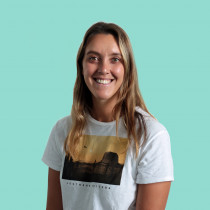 JULIETTE'S TREATMENT SKILLS INCLUDE
Juliette graduated with a Bachelor of Physiotherapy from the University of Otago in 2013. Her physiotherapy career started at Willis Street Physiotherapy, based at the Willis Street and Victoria University clinics. She also worked in aged care at various rest homes around Wellington and helped with courtside sports physiotherapy.
Following this, Juliette worked in occupational health in London as the onsite physiotherapist at various worksites, including Harrods and Great Ormond Street Hospital. She also carried out workstation assessments around central London.
Juliette is excited to be back working in her hometown. She enjoys building a rapport and getting to know her clients to help them achieve their individual goals. She uses a combination of education, manual therapy techniques, dry needling and exercise-based rehabilitation. She is also certified in level 2 matworks pilates.
Outside of work Juliette is a volunteer surf lifeguard and in summer enjoys travelling around New Zealand beaches and competing in surf-lifesaving competitions. In winter she enjoys snowboarding despite breaking her wrist doing so in France earlier this year.