Fiona Fulton
Physiotherapist
Available at our Central City clinic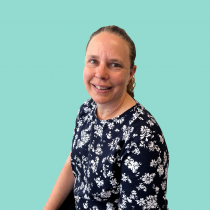 Dry needling
Musculoskeletal Rehabilitation
Fiona graduated from Auckland University of Technology in 2008. She has worked in private practises in New Zealand across 2 cities in a variety of settings including a private Accident and Emergency environment where she was part of an acute multidisciplinary team and within a large company working as a clinical lead for a diverse team. Fiona completed her Post Graduate Diploma in musculoskeletal physiotherapy at AUT in 2012 and is a specialised Musculoskeletal physiotherapist with a particular interest in rehabilitation with a whole body approach.
In addition to her musculoskeletal skills, Fiona is a qualified level 1 Vestibular therapist and has completed continuing professional development in trigger point dry needling, kinesiotherapy taping for swelling management and concussion. Fiona's pathway in her career has guided her to work with a whole body focus in assessment and treatment of injuries with a focus on rehabilitation and use of a multidisciplinary approach with other practitioners where needed.
Fiona has treated a wide array of musculoskeletal conditions and over the years has worked in grassroots level Football, Touch and Martial Arts (Karate) as well as womens regional level Hockey (2011-2013) and womens regional level Cricket (2012-2019) and treating martial artists over numerous years (Muay Thai practitioners with MTI institute).
In her spare time, Fiona is a regular gym goer which fuels her main passion of skiing. She is also a 4th degree back belt and is increasing her training with the life balance her role at WSP offers.