Adam Barker
Physiotherapist
Available at Central Wellington Clinic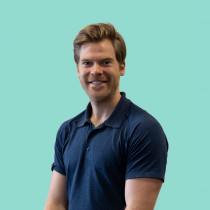 Strength and Conditioning
Our resident Northern Brit, Adam, graduated from the University of Nottingham with a First-Class Honours Degree in Physiotherapy. Since graduating, he has gained a wide range of experience in assessing and treating musculoskeletal conditions in both NHS and Private sectors.
Most recently, Adam was working as a Senior Physiotherapist and Team Leader at a well-established sports injury clinic in London. He has ventured over to New Zealand to expand his global working experience and enjoy the delights New Zealand has to offer.
A self-confessed geek, he has completed numerous postgraduate qualifications, including strength and conditioning, shockwave therapy, deep tissue massage, joint manipulation, acupuncture, taping and running gait analysis.
He has a special interest in sports injuries, particularly in the management of running related conditions, however Adam is no one trick pony! His diverse range of knowledge and extensive skill set allows him to manage numerous conditions and tailor treatment to your specific needs. Adam is dedicated to helping you reach your goals, and is committed to supporting you throughout your journey to full recovery.
When not in the clinic, Adam is a keen runner and has completed numerous marathons, half marathons, trail runs, triathlons and tough mudder events. He is also a regular gym goer to keep him in tip top condition.