Maddison Raynor
Administrator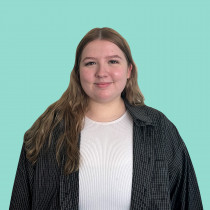 Graduated with a Certificate in Art and Design in 2021, Maddi is continuing her studies beginning a Bachelors in Fine Arts with Honors next year.
Having always enjoyed keeping busy Maddi's past favourite ways to stay active were volleyball, hockey, and dance. She is currently enjoying running and starting hockey again in a social summer team.
When she's not with us you can find Maddi training, drawing or exploring the city (any Wellington recommendations she's all ears).